At Lanier Ford, every person's contribution adds to the success of the firm. We offer challenging work coupled with state-of-the-art technology and resources to ensure your individual success as well as exceeding the expectations of our clients. The inherent culture of our firm includes the expectation that we are all part of the team and are valued as such. In addition to the family atmosphere of the firm, we maintain a sense of pride about our history with the city of Huntsville and invest our time and talents in our community through various organizations and charitable work.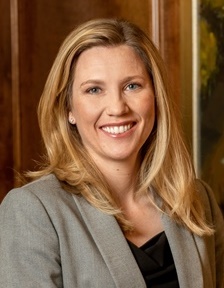 "Lanier Ford is uniquely balanced to provide the personal relationships of a small firm and the sophisticated platform of a large firm. This service model is applied daily not only to our clients, but also to our employees who serve them and each other. While our family atmosphere provides encouragement, comfort, and support, our benefits and administrative services rival even the largest employers in our area."
—Lauren Smith, Shareholder
If these qualities appeal to you and your career path we encourage you to consider joining our team.