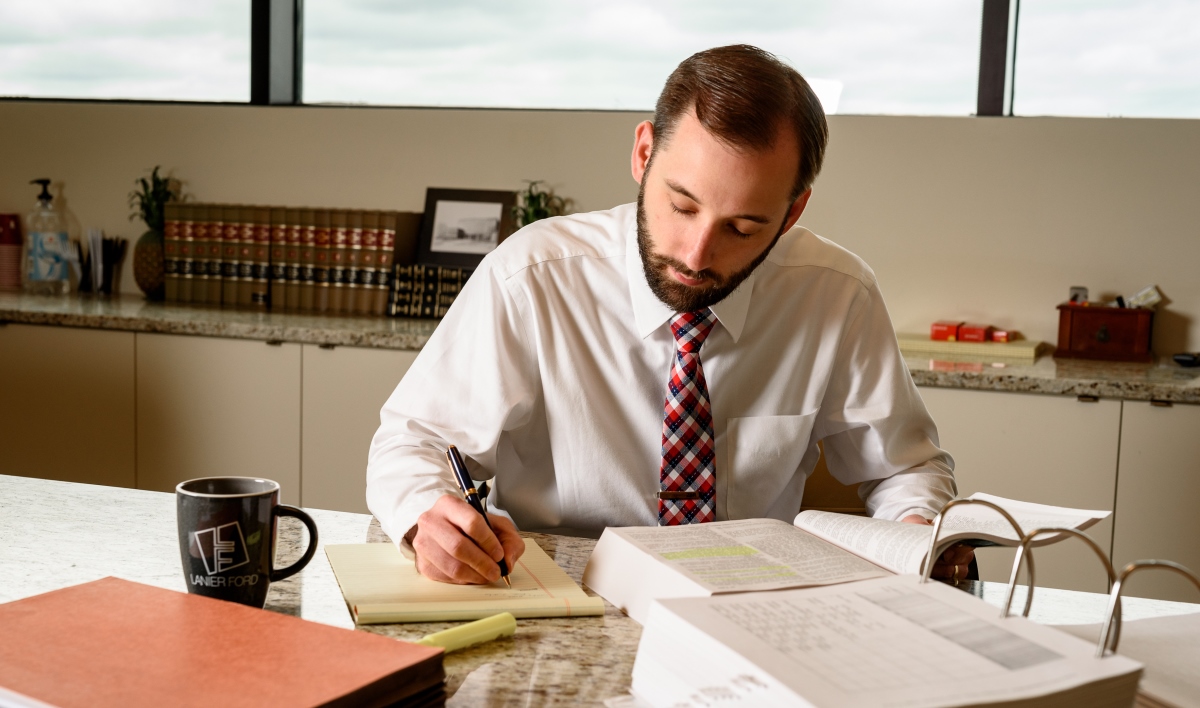 Profile
A native of north Alabama, Mr. Roberson's practice is centered on education law and civil rights. Mr. Roberson represents school boards in all aspects of their operations, including litigating special education issues and due-process hearings, nonrenewal and contract terminations, and student disciplinary matters . He also advises these clients about compliance with federal and state laws, including Section 504 of the Rehabilitation Act, the Individuals with Disabilities Education Act (IDEA), the Alabama Open Records Act, the Alabama Ethics Act, the Fair Labor Standards Act (FLSA), and the McKinney-Vento Homeless Assistance Act.
Mr. Roberson also works with school boards on navigating complex issues in desegregation litigation. For example, Mr. Roberson works extensively on Huntsville City Schools' desegregation litigation, Hereford and the United States v. Huntsville City Board of Education. Mr. Roberson played a key role in helping Huntsville City Schools secure a grant of unitary status in the transportation Green factor. Through his work on various desegregation matters, Mr. Roberson has developed skills critical to serving all of his school board clients' needs.
Mr. Roberson believes that the best use of an educator's time is educating students. Thus, Mr. Roberson helps his clients maximize their time by handling complex and time-intensive issues that take away from instruction. Mr. Roberson strives to work with his clients to achieve their goals in a creative, cost-effective, and personable way.
Publications
"You Tweeted What? Navigating First Amendment Concerns in the Public School Setting," Alabama Lawyer, November 2020 (with Christopher M. Pape).
"Oh the Insanity: After 124 Years, It's time to Amend Mississippi's Slayer Statute to Account for the Insane Slayer," Mississippi Law Journal, 2018.
Professional Affiliations
Alabama Bar Association
Huntsville-Madison County Bar Association
Education
J.D., magna cum laude, 2018, University of Mississippi School of Law, Oxford, MS
Runner-up, National Cultural Heritage Law Moot Court Competition, Chicago, IL (2017)
Runner-up, Daniel Coker Horten & Bell Moot Court Competition, Oxford, MS (2016)
Executive Board Member and Editor, Mississippi Law Journal
Executive Editor, Supra (online law journal)
Litigation Section Award, Mississippi Bar
Top Student, Contracts (2016)
B.A., magna cum laude, University of North Alabama, Florence, AL (2014)
Bar Admissions
Alabama, 2018
Court Admissions
U.S. District Court, Northern District of Alabama
All Alabama courts